Telematics
Today, telematics solutions are mainly found in applications for intelligent traffic systems. By attaching various solutions, internal vehicle data can be recorded and thus contribute to control and safety. Through mobile radio or satellite networks, these provide precise and reliable results due to their worldwide availability. Telematics systems are now used by many efficient and economically successful haulage companies.
Our strong partner ASTRATA has specialised in the following:
A video surveillance solution – VideoLinc "The eye on the road"
By combining telematics data with video recordings, VideoLinc helps to reduce accidents on the road. In other words, a 360° vision system that minimises risks for drivers and other road users in the vicinity. An essential aspect is to increase the safety of pedestrians, cyclists and car drivers.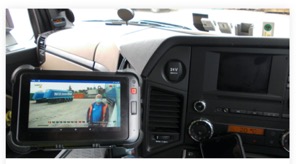 It is often the case that accidents can only be reconstructed in a time-consuming manner. Even in retrospect, many accidents could certainly have been avoided. The "DEAD ANGLE" often plays a significant role here. With the development of VideoLinc, this problem is a thing of the past.
But why is telematics so important for the freight forwarding industry?
Through the video surveillance solution, road safety is increased and the costs for accident damage and cargo damage are reduced.
Real-time data from the vehicles can be used to make intelligent adjustments. For example, optimizations and adjustments of the route guidance due to changing traffic conditions, but also simplification for drivers. Information is transmitted live and can be passed on to the control centre in real time. By networking all vehicles and participants, this telematics solution also offers a strong approach to efficient fleet management. Another important aspect is the protection of freight.
In this respect, VideoLinc offers the following functions: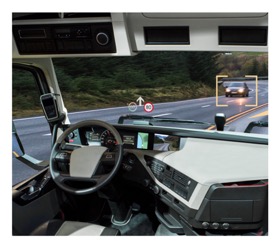 In summary, good telematics systems offer decisive advantages: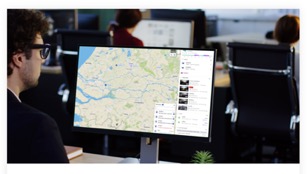 With IoT, Big Data, Analytics and automation technologies, we develop solutions together for you that optimize and automate the transport and logistics processes in operation and contribute to its economic success.
Feel free to contact us and rely on solutions and our help to improve efficiency and profitability and to increase safety, especially in road traffic, through telematics solutions.
About ASTRATA & EST Solutions
EST Solutions' mission is to support companies in their endeavours through the latest insights and technologies. In doing so, we want to implement projects for and with our customers. For this purpose, we are networked with a strong partner for telematics solutions.
ASTRATA Europe B.V. is a leading software provider with outstanding expertise in supply chain optimization, tracking, telematics and fleet management systems. Already serving more than 1200 globally active customers, ASTRATA is present across the globe. 
From the conception to the development of a use case to the rollout, we support you in your project! We would be happy to present our solution to you and your team in detail or offer you a non-binding proof of concept.
Please do not hesitate to contact us!